This layout features Pink Fresh, one of the manufacturers in the March Flavor of the Month (FOTM) kit.
***Pink Fresh Felicity collection***
Pink Fresh is a new one for me. I had never seen or even heard of them before receiving this kit. I really can't speak to anything but this collection, as it is the only one I have seen or worked with. My first impressions...the paper quality is amazing! It's heavy-weight. I swear it's at least as thick as some of my heartiest cardstock. The designs for this collection are whimsical and sweet with some outlined designs that would be perfect for coloring, if you're into that trend. To counter the whimsy, there are also some more geometric designs to balance it out. My kit came with some fun little phrases, wood pieces (although the bird was my own) and some cute die-cuts. The vellum alphabet stickers were part of the TSR embellishment kit. To complete my page, I also added the fore mentioned wood bird, a couple doilies and some scattered sequins.
Now you all know that I tend to shy away form pink and really girly papers in general, mostly because my photo subjects are not girls. But, in this case, I thought the pink and the whimsy and the birds worked beautifully for my kitty photos...and she's a girl. My, how small she was....wow.
So there you have it. The first FOTM selection from
The ScrapRoom
's March kit. If you want to learn more about these kits, please click on the link provided. It will take you to their blog. There you will find more information about the kits, lots of design team inspiration, and also some fun chalenges that I hope you will participate in. Have Fun!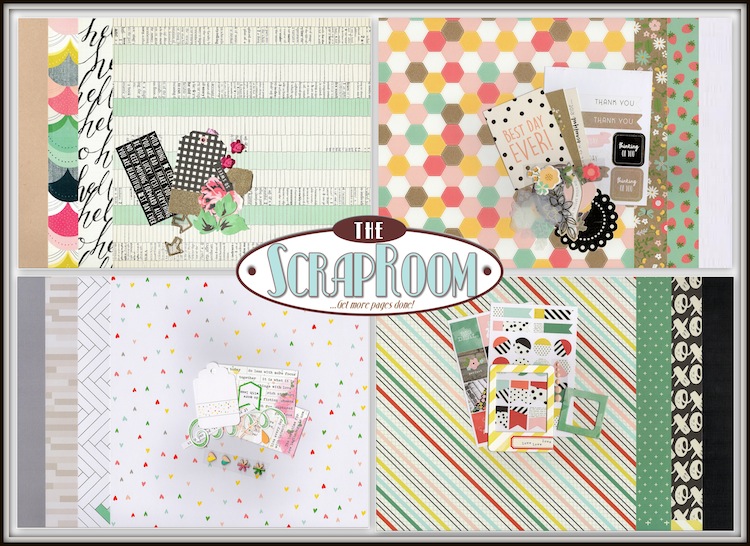 The ScrapRoom: March FOTM kit